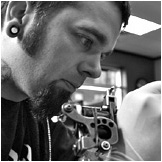 Greg Foster
Greg is co-owner of Custom Tattoo and has been slinging ink since 1996. His work has been published 4 times in international tattoo magazines and he has had 4 editorial write-ups.
In 2006, he was awarded 1st Place for "Best Back Piece" at the Beer City Tattoo convention.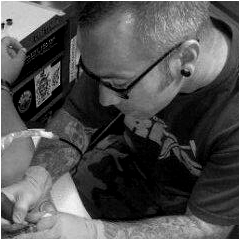 Troy Garris
Troy has been tattooing since 1996, working in South Korea, Morro Bay, California and Baltimore, Maryland before moving to Wisconsin in 2004.
He is comfortable in many disciplines and styles of tattoos. Professional, personable and something of a perfectionist, his understanding of what makes a good tattoo design allows him to work with his clients to create a one of a kind Custom Tattoo.